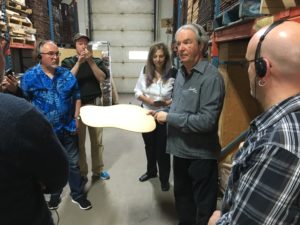 Last week I had the opportunity to tour the Godin guitar factories in Princeville and Richmond, Quebec, Canada.  Godin is the manufacturer of several well respected guitar brands including Seagull, Simon & Patrick, Norman, Art & Lutherie, La Patrie, and of course Godin.
The experience was both educational and inspiring.  I learned that Godin is the largest manufacturer of guitars in North America.  They are one of the only factories in the world that does every step of the building process from harvesting the fallen logs in the backwoods right through to completion of a quality instrument.
The sheer volume of guitars produced by this company is just crazy.  They complete 4000 instruments a week.  4000!  That's 16,000 a month.  Their guitars are now sold in over 65 countries worldwide.
They have several different factories and employ over 700 people across Quebec.  About 20% of their wages are made from profit sharing and that has clearly encouraged them to take an interest in the quality of what they're building.  It's also interesting to note that the factories are run by women making up about 80% of the companies employees.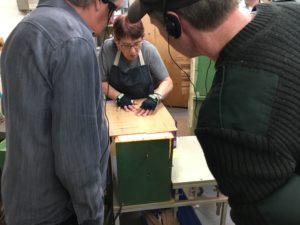 The most impressive aspect of this experience was that Robert Godin himself was our tour guide.  He is the man responsible for leading the company to such great heights, and with 45 years of experience in the guitar making business he holds a wealth of information.
I was thrilled to be able to ride shotgun with Robert in his Mercedes SUV.  True to Robert's character his vehicle had most of the latest luxury vehicle technology.  Corrective steering, around view monitor which creates a virtual bird's-eye view of the exterior, and of course massage capabilities.  Nothing like a massage during a cruise through the beautiful Quebec countryside on our way to lunch at St. Hubert of course.
We learned that Robert is always researching the best techniques with his team of engineers and even collaborating with McGill University to learn as much as he can about tone!  In the guitar world it's all about tone.  He's an enthusiastic man and it was inspiring to see him get so excited about his business after all these years.
---
For those of you interested in specifics I will share my notes and photos with you.  Enjoy!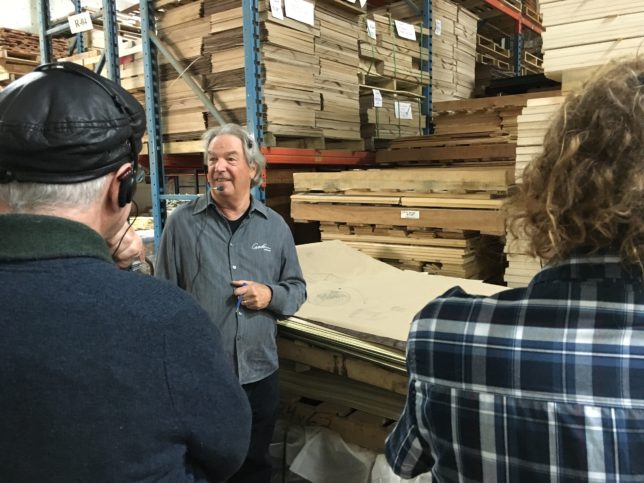 -the wood used needs to have a perfect grain
-spruce is stiff and light
-the straighter the grain, the more stiffness in the top
-Godin gets a lot of their wood from Crown Land about 1000km north of Vancouver
-they go into the bush on 4 wheelers to get fallen logs, then helicopter brings chopped logs to the first road
-they don't chop down trees
-the investment for the company is huge and Robert said, "No wonder no one is in this business."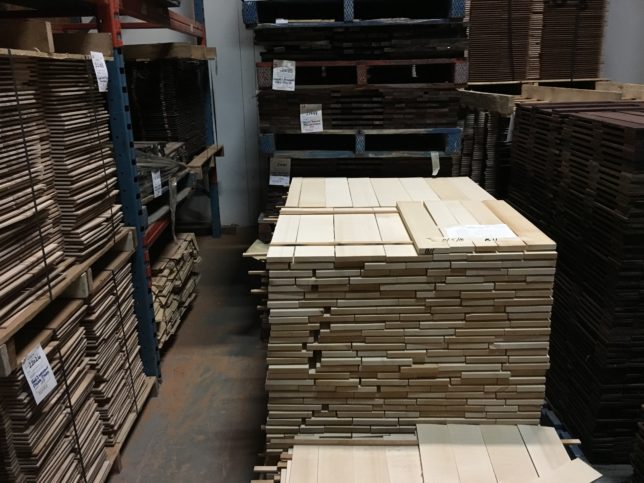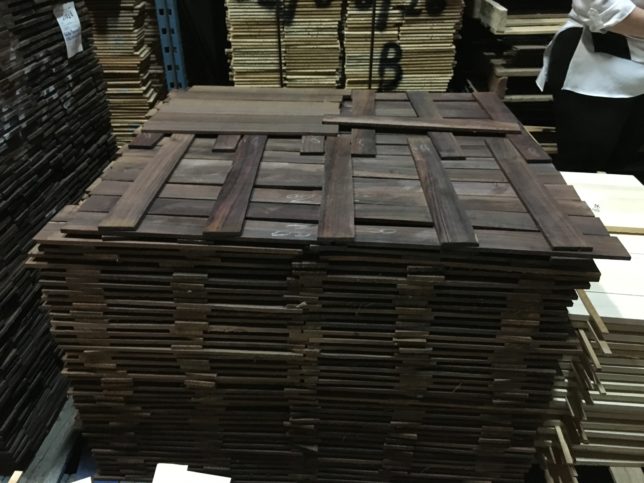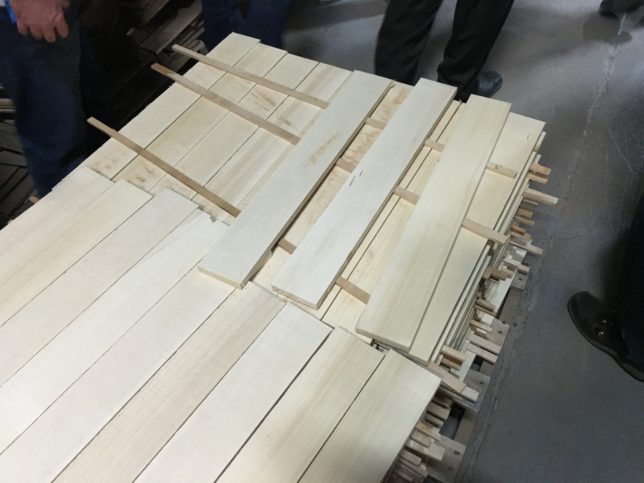 -the factory is kept at 45% moisture content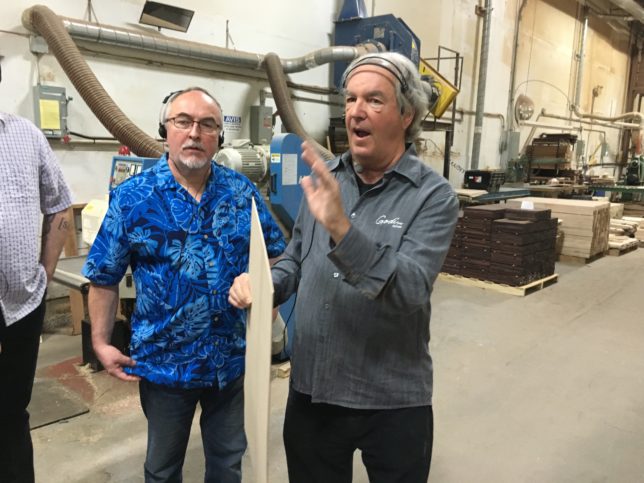 -at Norman they use three layers of the same wood for their back and sides on the lower end models
-lower quality manufacturers might use press board in this situation which is essentially made of saw dust
-in regards to top wood, less stiffness gives more bass, tighter wood gives more highs.
-Robert said, "I want you to leave here and say I learned something today."
-bracing is refined as you go up in models
-bracing can work like an equalizer allow you to control highs, mids and lows
-entry level guitars can be taken camping etc.
-the nicer the guitars are more fragile
-everything they make is designed to be fixable so they don't use superglue in the build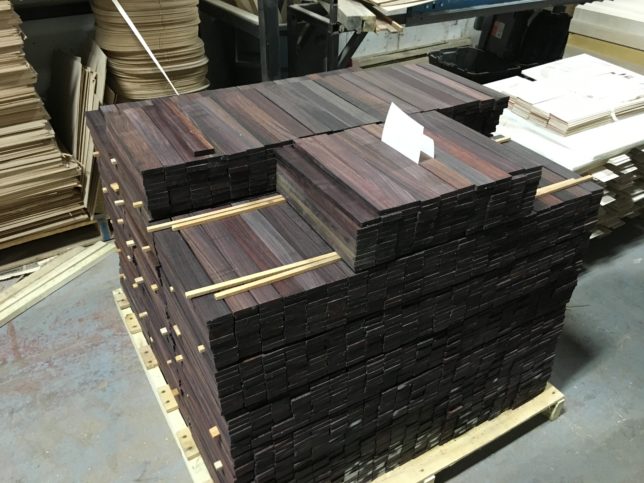 -kitchen cabinet doors and truck floors are made from the extra 50% of the wood they buy that is unusable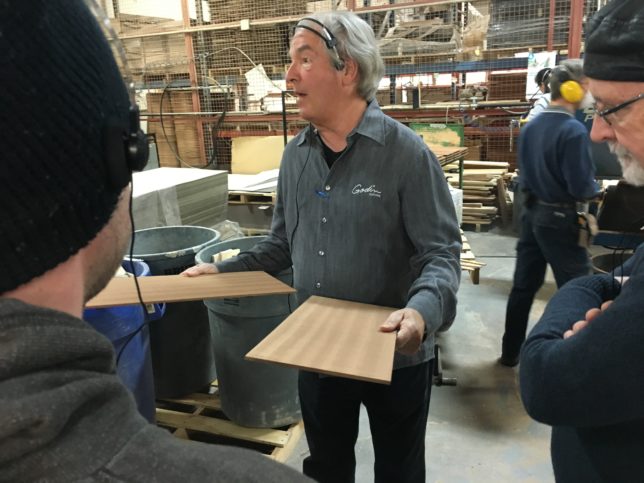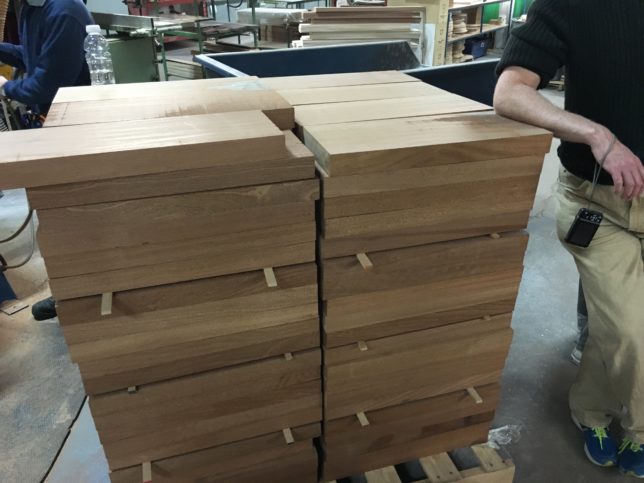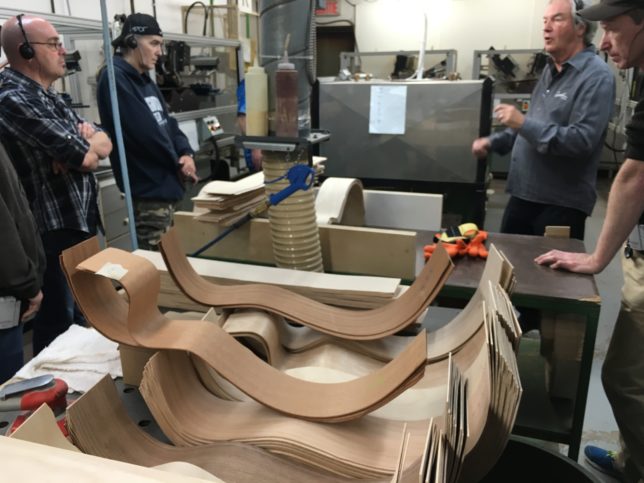 -Godin designs and makes all its own tools, machine presses etc.
-they bend the sides with their own machines using steam to heat the wood and bend at a specific speed
-each wood has to be bent at a different speed
-they studied the speeds for 4-5 years to get it right when designing the machines.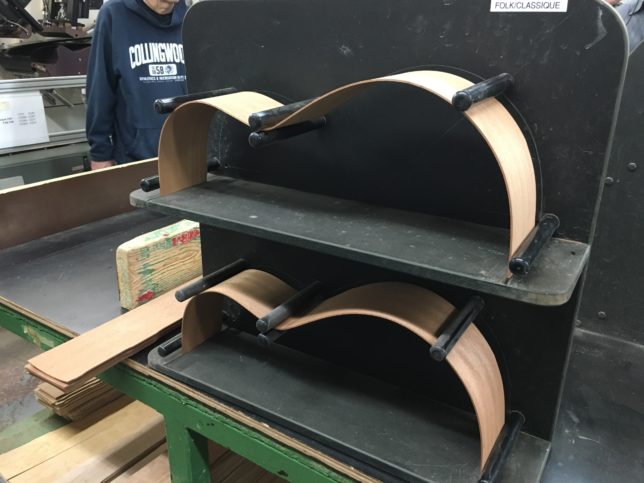 Side note: having six factories spreads out the insurance, and makes it possible to be insured. Wood factories are dangerous.
Side note: if you know three departments you can apply to be a manager.  Even you don't apply to be a manager you get paid more for knowing three.  Learning is encouraged.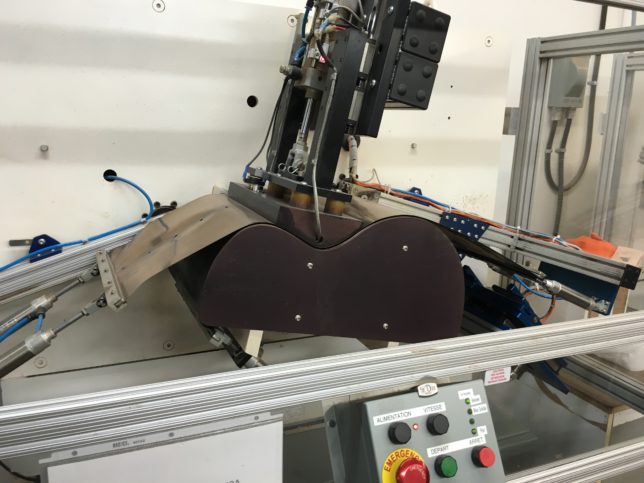 -Robert Godin said, "That's the secret of the caramel." Lol.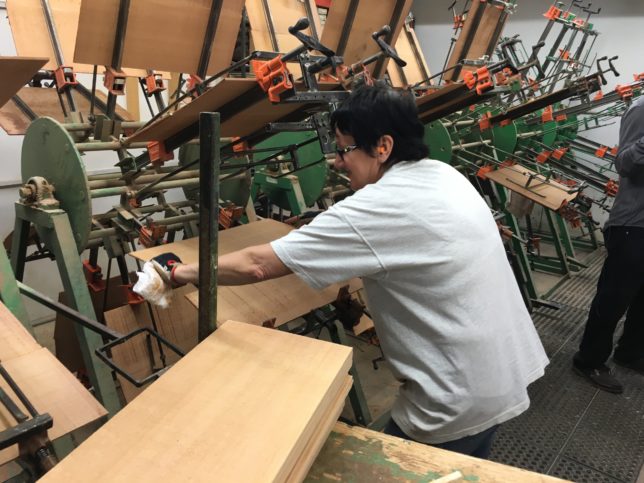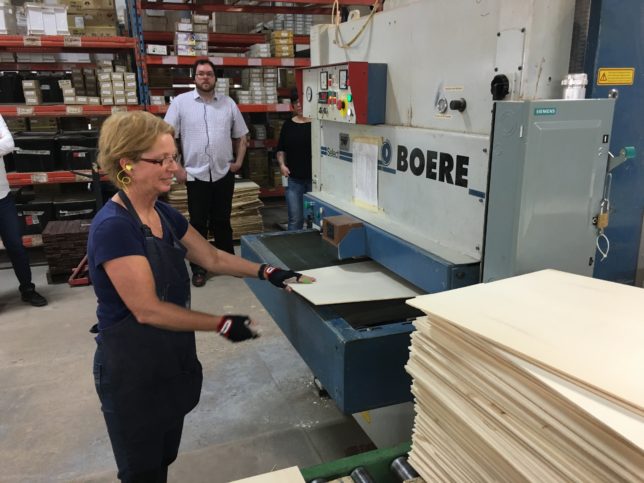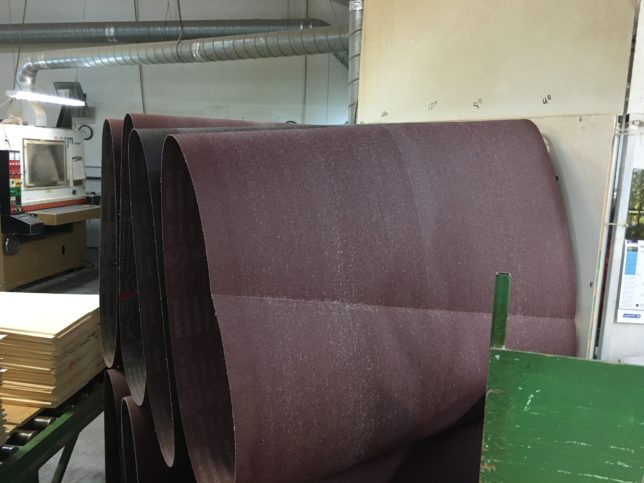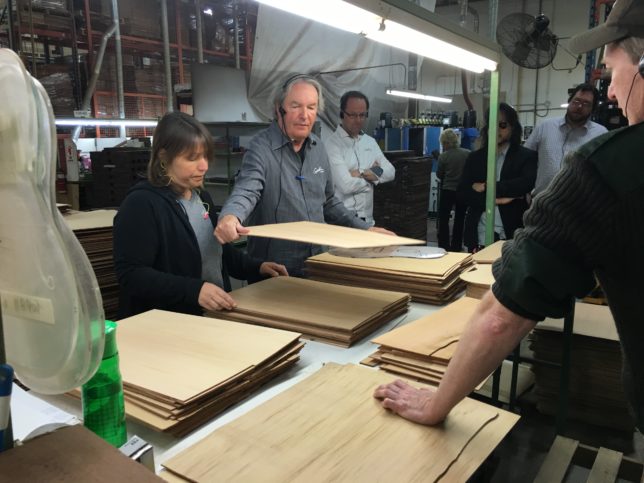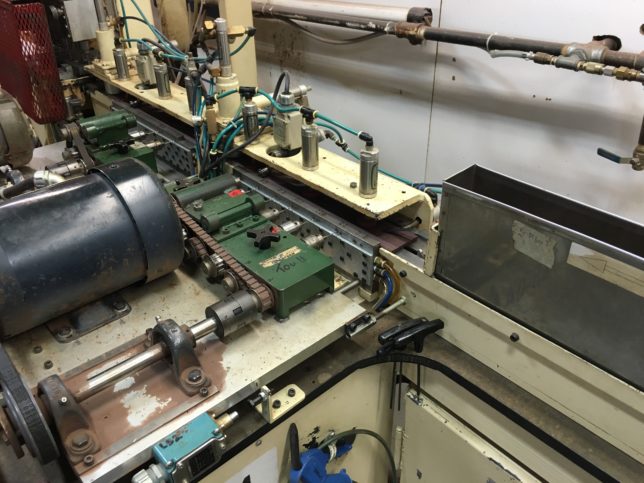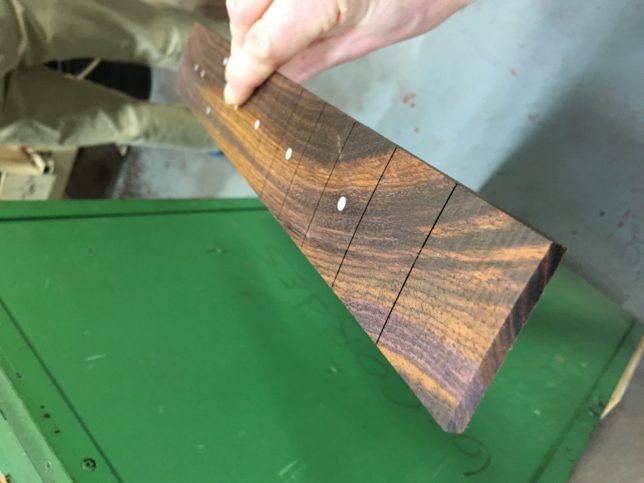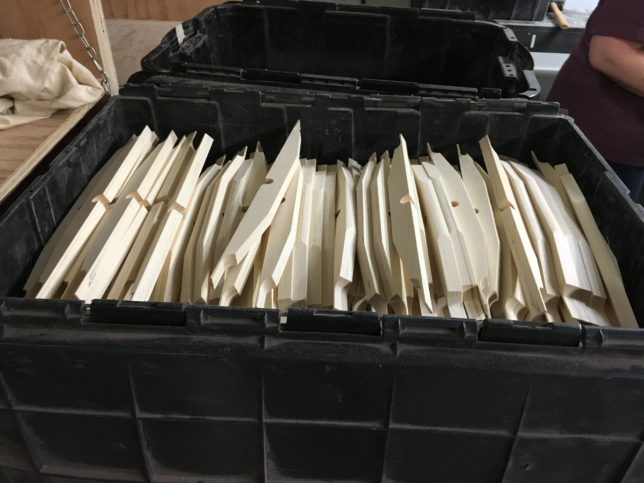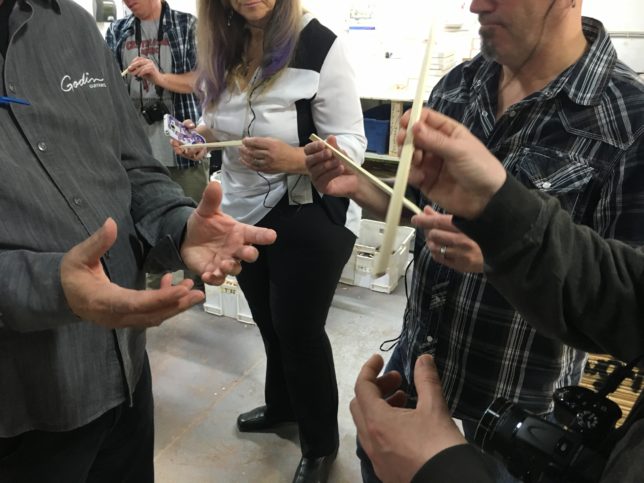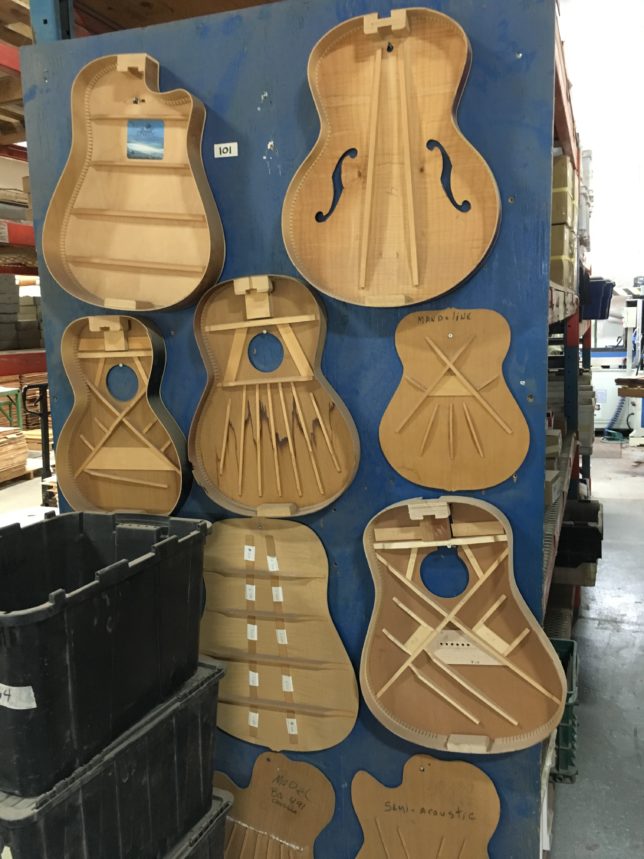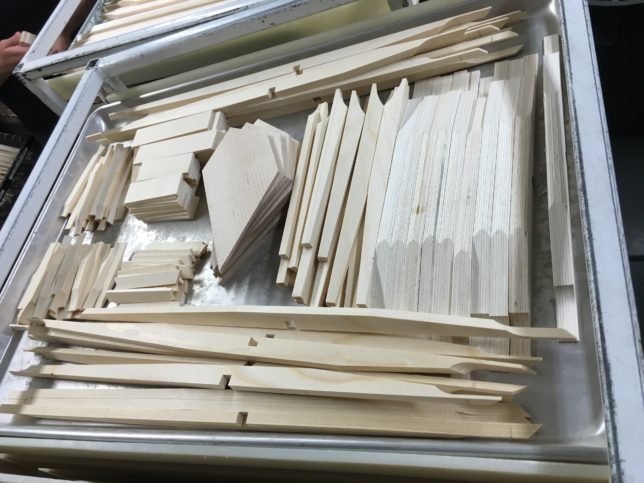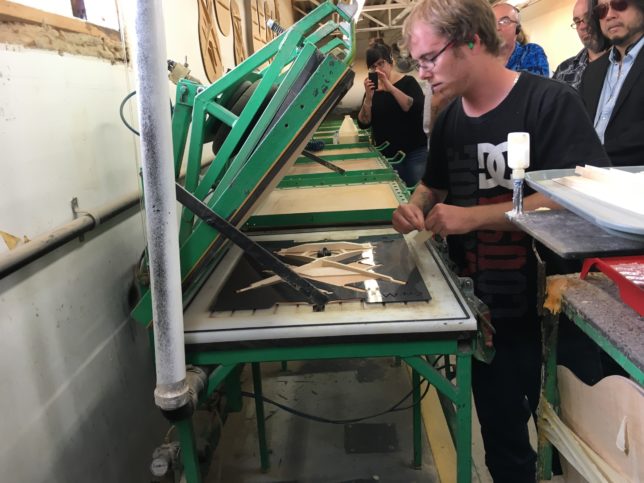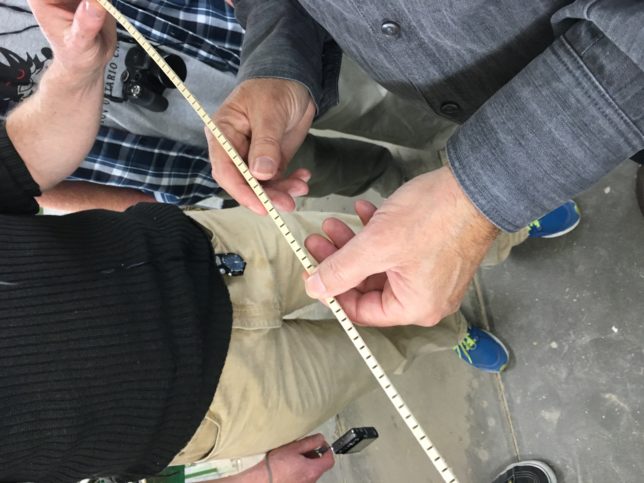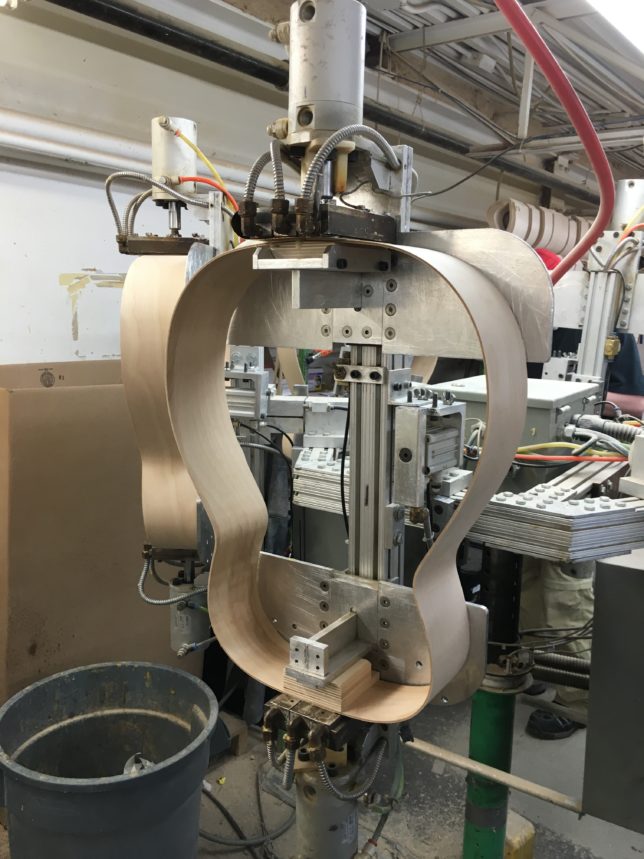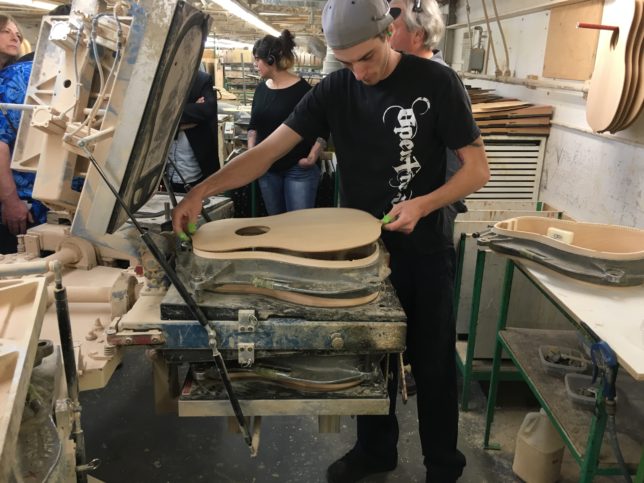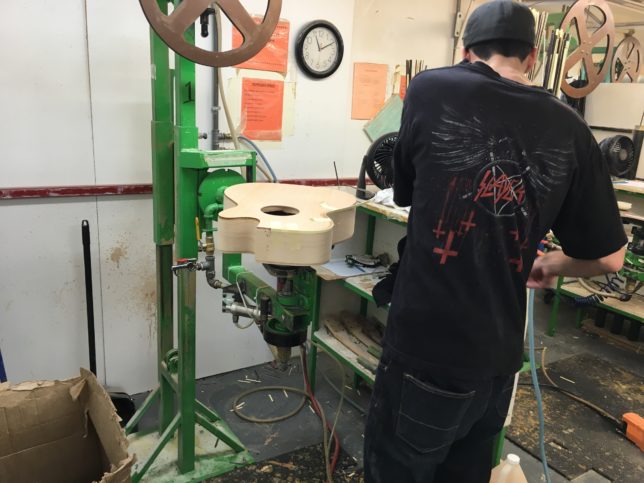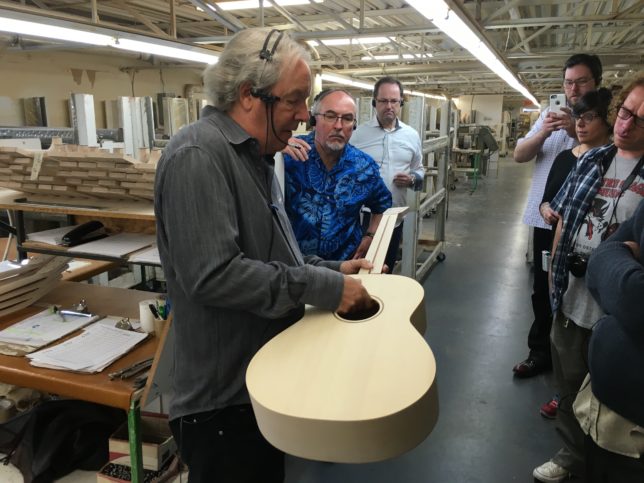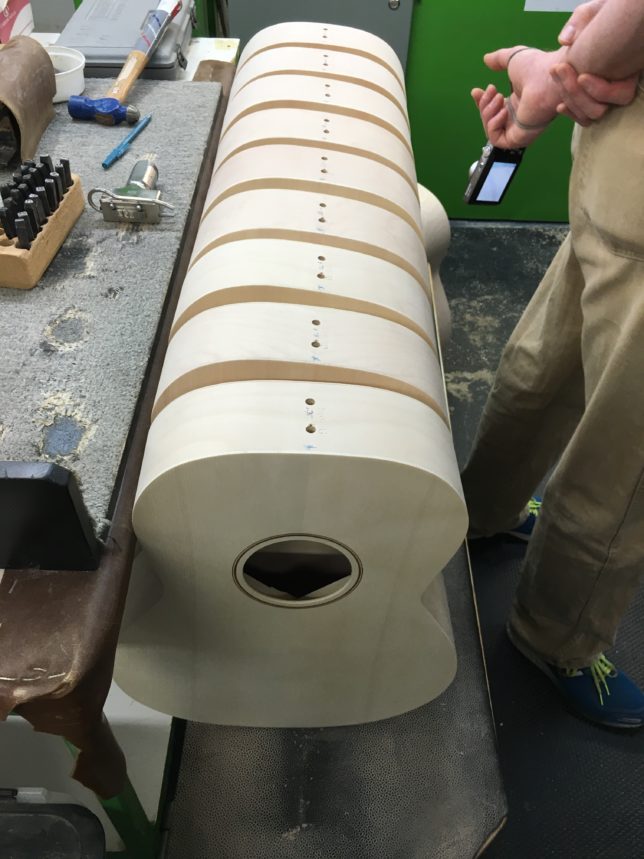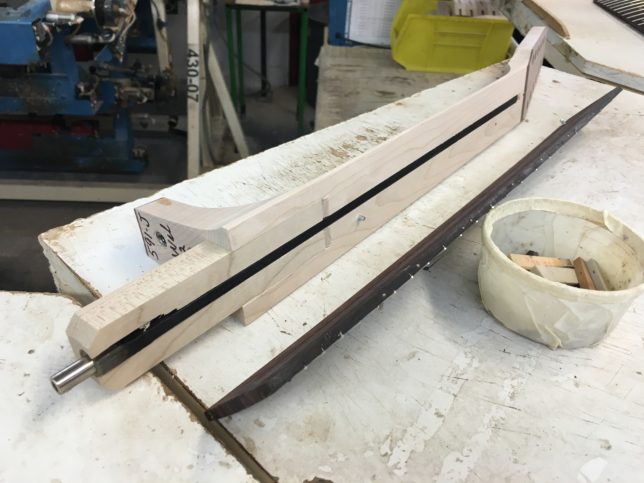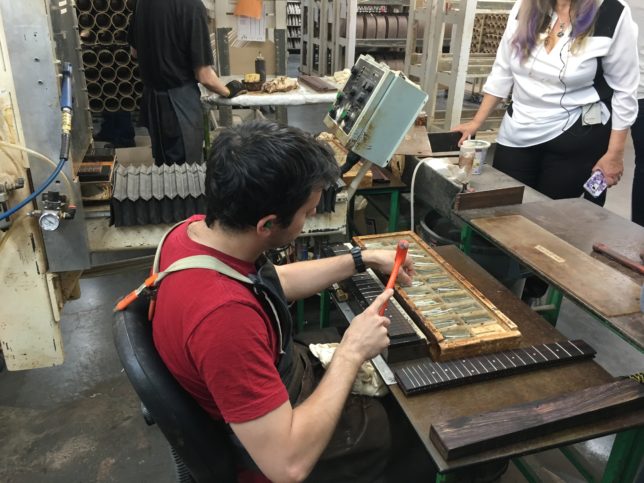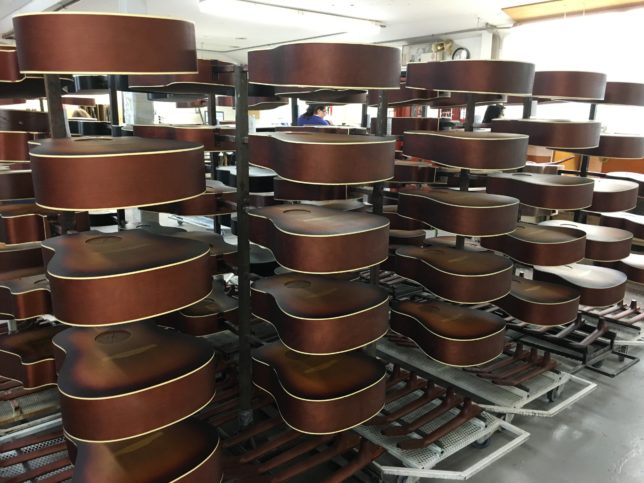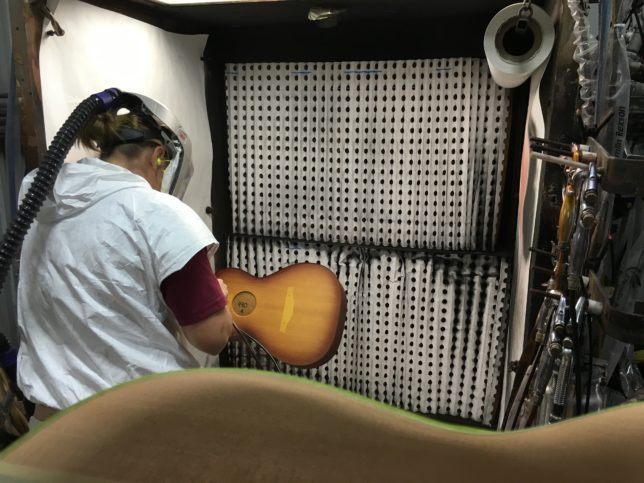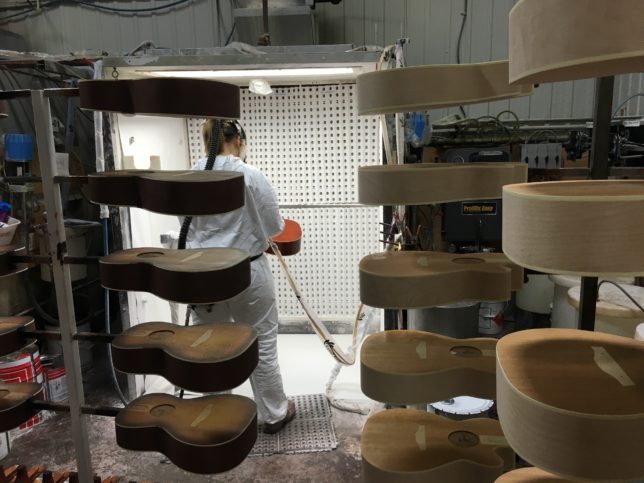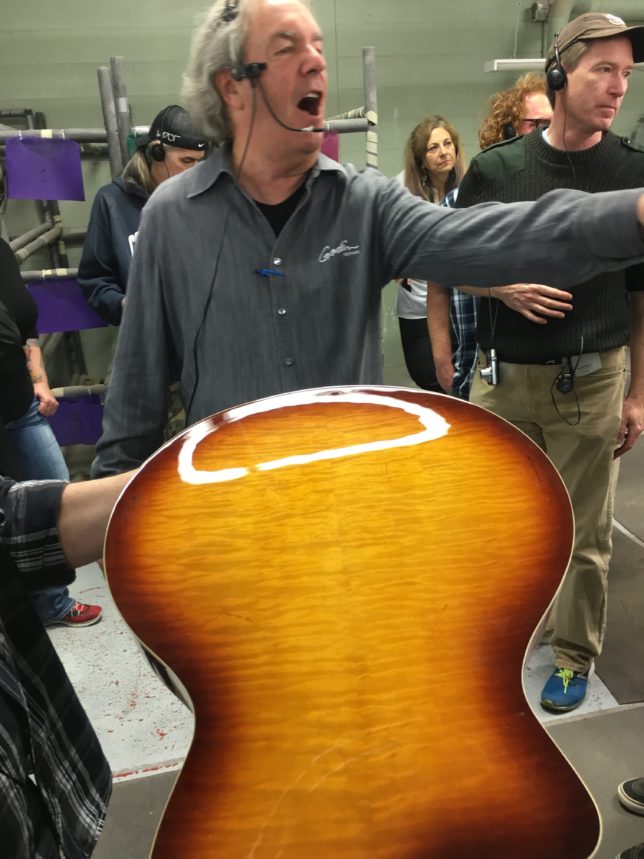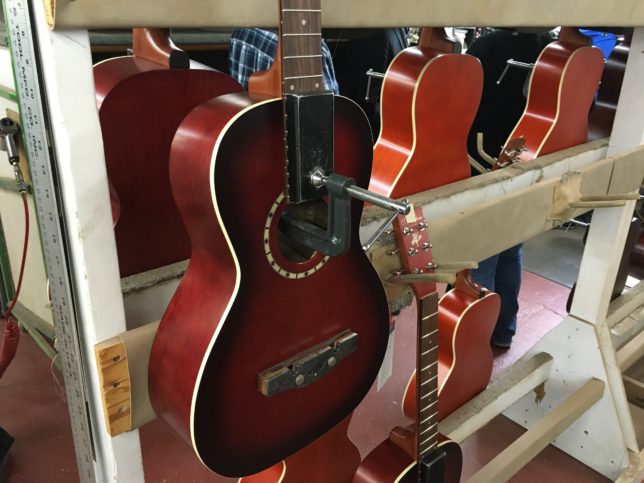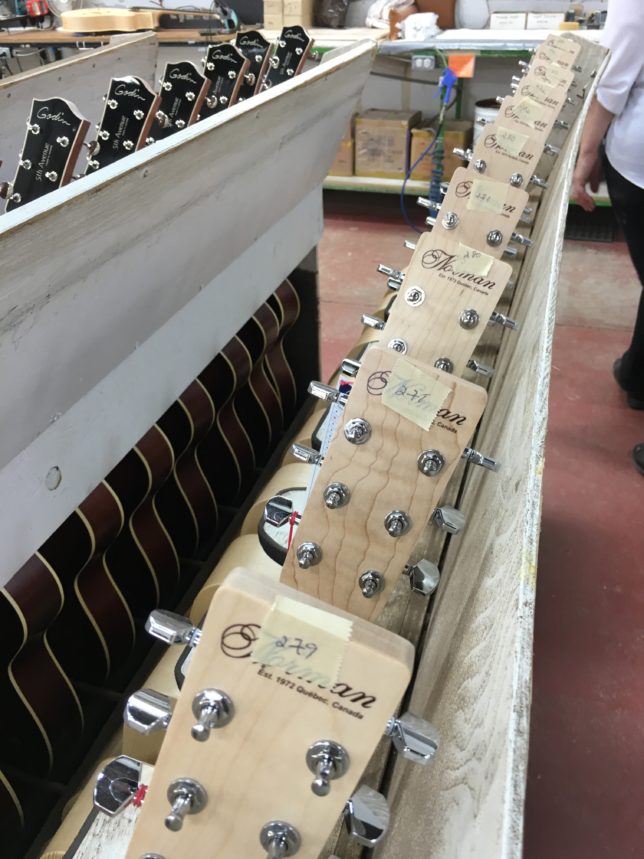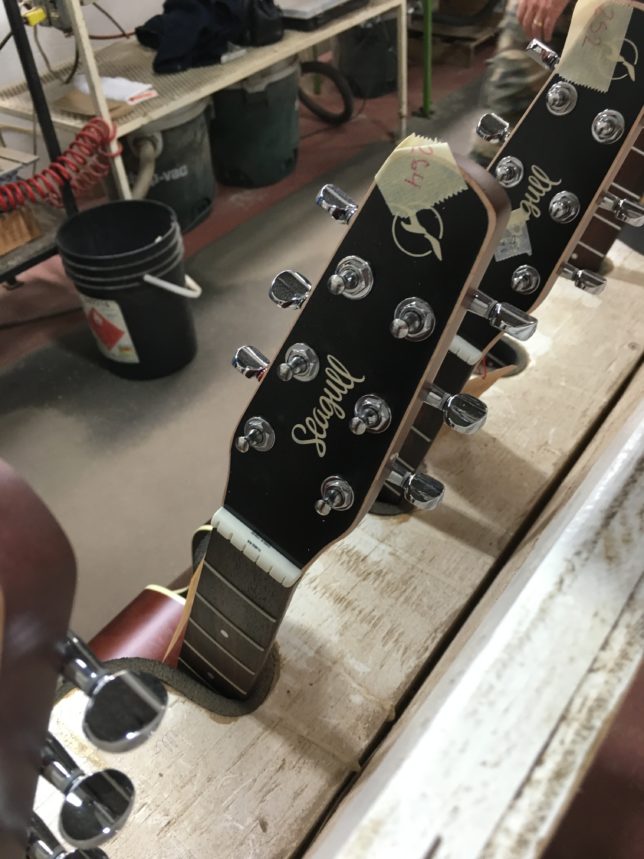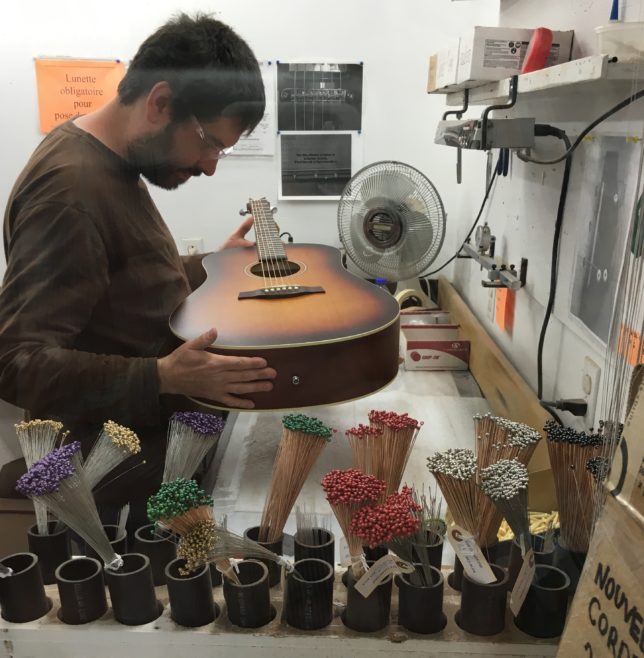 After learning all of this, I feel really happy that I am able to promote and sell the Norman brand of acoustic guitars here at Brickhouse.  We always point out that they are made in Canada and the quality speaks for itself.  Foreign built guitars in the same price range $350-$1200 have nothing comparable in terms of build quality and tone.  The tour helped me understand how it's possible for Godin to not only compete, but succeed in a world where the trend of outsourcing manufacturing is rampant.