It was another fantastic evening last night for our 2nd open mic at Smile Tiger Coffee Roasters in Kitchener. We doubled our number of performers and it felt like we doubled the overall turnout of listeners as well! We had a few returning performers from last month, but there were mostly new faces who were feeling generous enough to get up and share their music. The next open mic will be on Friday, December 2nd at Smile Tiger once again. Please come join us if you want to hear local music, enjoy some amazing refreshments from one of the best new local coffee shops and have an all around good time!
Here are some pictures from last night…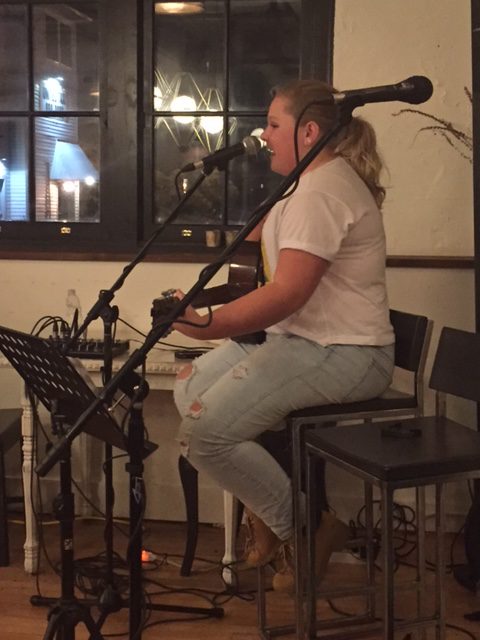 Tori kicked off the night with a fabulous selection of classic songs including "Imagine" and "Big Yellow Taxi".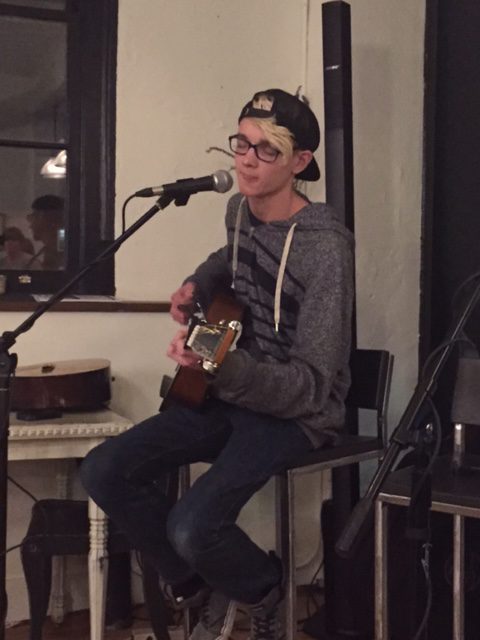 Next up was Eric, who blew everyone away with an epic newly written original song.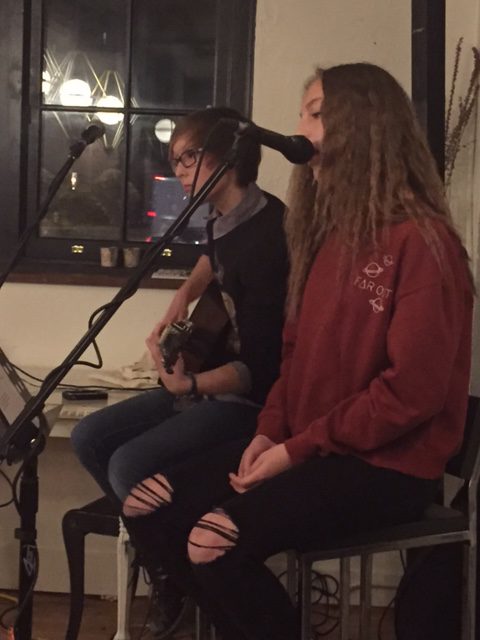 Charlotte and Emma played a couple alternative tunes, including "Sleeping Sickness" by City and Colour.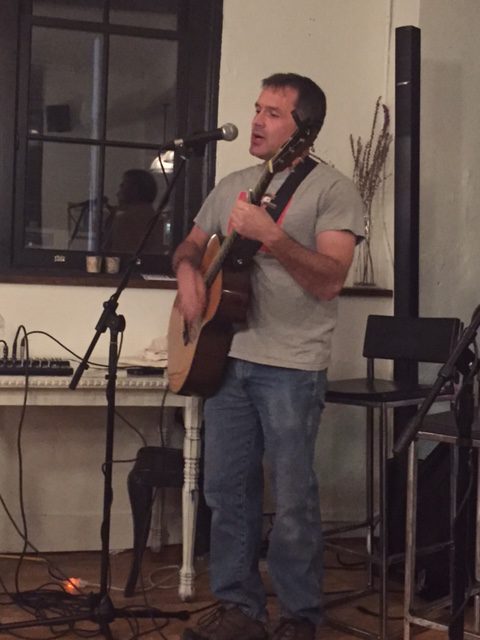 Paul took us way back to our roots with some old blues songs about hopping trains and hard living.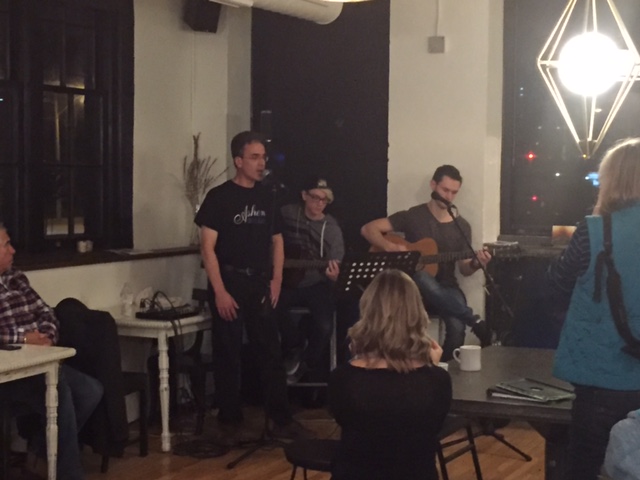 Eric jumped back up this time with his Dad and yours truly for a much needed dose of Pink Floyd's "Wish You Were Here".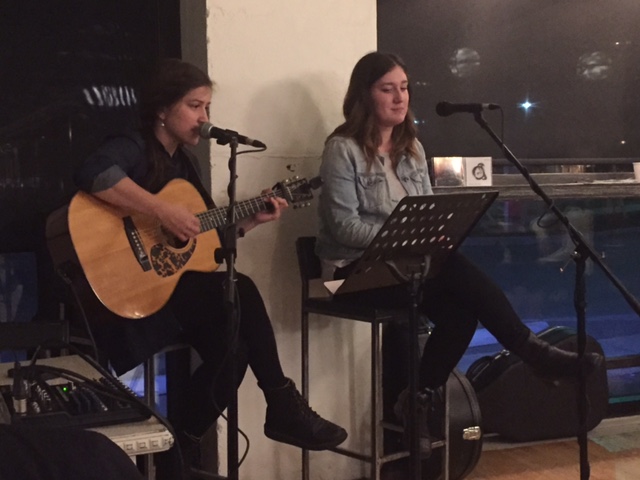 A real treat for the evening was Smile Tiger's very own Hannah and Terri who hushed the room with their gorgeous harmonies.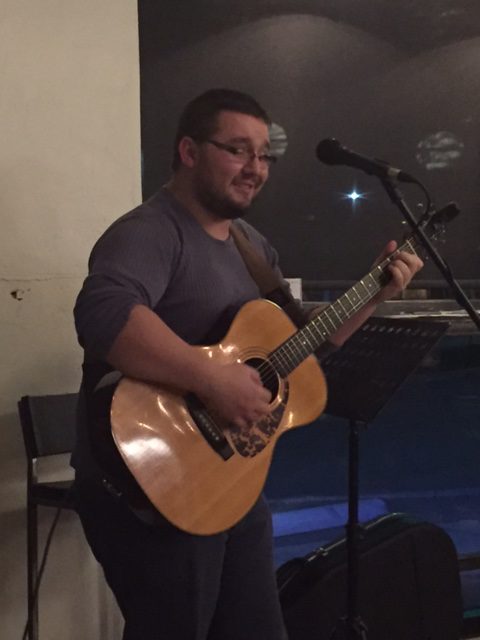 Next up was Tyson with some impressive instrumental guitar playing and a couple lovely folk songs.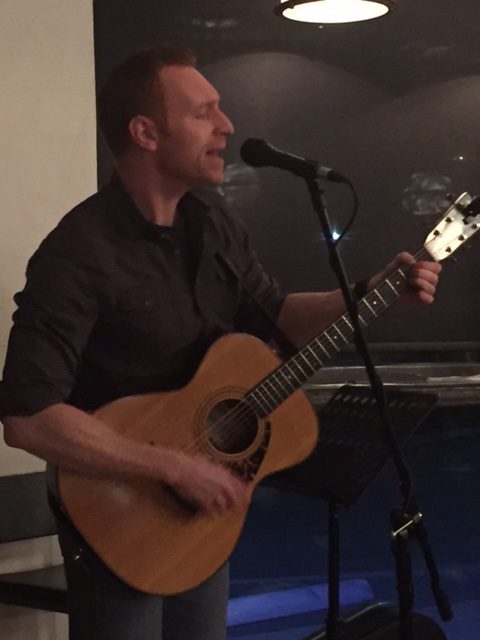 Charlie showed off his old school repertoire with lively renditions of songs by CCR and Bob Dylan.
Tyler accompanied me with his fabulous lead guitar playing on funky songs like "Crazy" and "Superstition".
Brickhouse staff, troubadour and part-time comic Luke Michielsen performing some of his dazzling original music.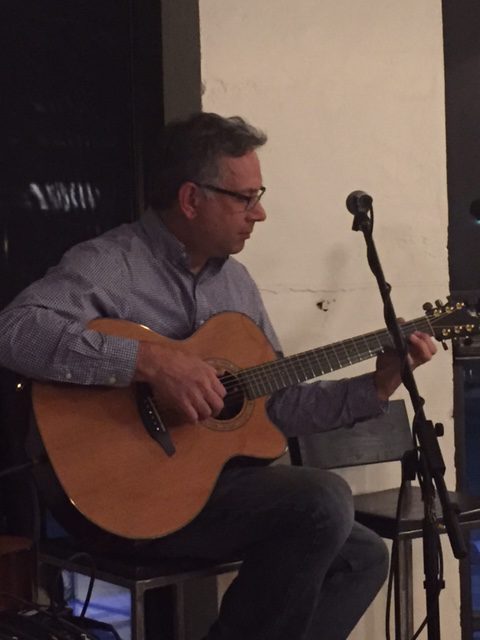 No better way to end the night than the owner of Brickhouse himself, Roger Schmidt, performing a beautiful original piece along with some Bruce Cockburn.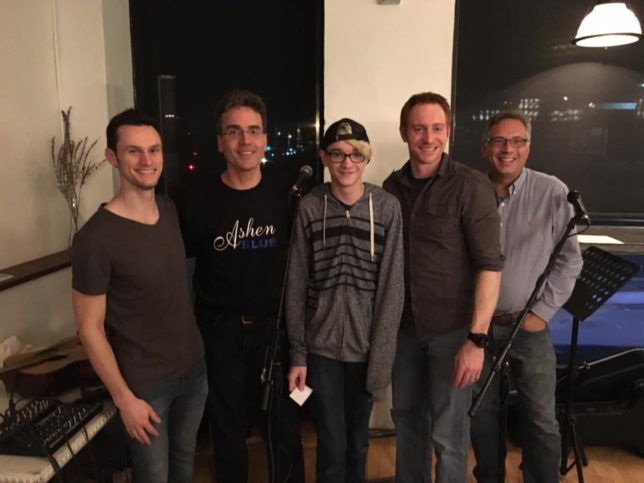 Myself, the three winners of our draw: Dan, Eric, Charlie, and Roger with a celebratory smile for another successful evening!
Thanks to everyone who came out to participate and listen!  And a big thank you to Smile Tiger for having us.  We look forward to doing it again in December.  See you there!