Once upon a time, in the mid to late 19th-century, all guitars were built smaller.  In fact, so small that our smallest full-scale model that we offer at Brickhouse would still be larger than just about any guitar you could find around at that time.  There simply wasn't a need for these instruments to be particularly loud.  The guitar was not yet a "concert" instrument in that it was rarely featured in any kind of larger performance atmosphere.  Guitars were intended for private use or small social gatherings, often in the confines of what would today constitute one's living room… or for the wealthy elite in those days: a parlour.
As the guitar matured and gained an increasing prominence in the music world, they began to be built with larger and wider bodies to necessitate greater amplification.  X-bracing began to replace traditional fan-bracing and so the guitars were stronger.  This meant they were more capable of supporting the increasingly popular steel-string as opposed the weaker cat-gut material and as a result much louder.  C.F. Martin & Co. developed the "dreadnought" body shape and quickly became the definitive standard of guitar building as other makers followed suit.  Before long, the traditional small-bodied guitar became relatively obsolete in favour of these burgeoning larger, louder designs.
As the years have passed, tastes as well as guitar craftsmanship has continued to evolve.  Acoustic guitar amplification has also come a long, long way and some players are finding less of a need for these bulky, often cumbersome body shapes.  There has recently been a revival of sorts for the vintage appeal of the smaller, narrower guitar shapes of centuries passed.  Guitar makers are able to build physically diminutive instruments with fuller, more robust sonic qualities that serve many purposes of the common day player.  They're compact, they look classy and they often sound incredible.  In the age of old-is-cool, the parlour guitar seems to be a perfect fit.
At Brickhouse Guitars, we have a healthy collection of parlour guitars.  Check out some of these fantastic options: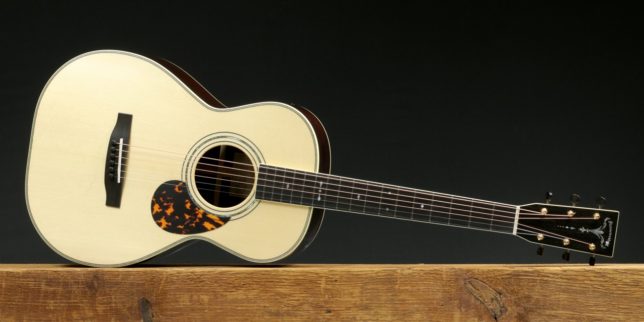 Stonebridge OOM34ASR-DB #64571
– Adirondack Spruce Top, Indian Rosewood B&S, Honduran Mahogany Neck, Ebony Fingerboard & Bridge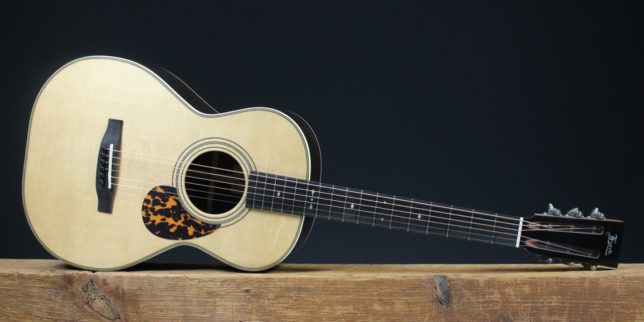 – Alpine Spruce Top, Indian Rosewood B&S, Honduran Mahogany Neck, Ebony Fingerboard & Bridge, Slotted Headstock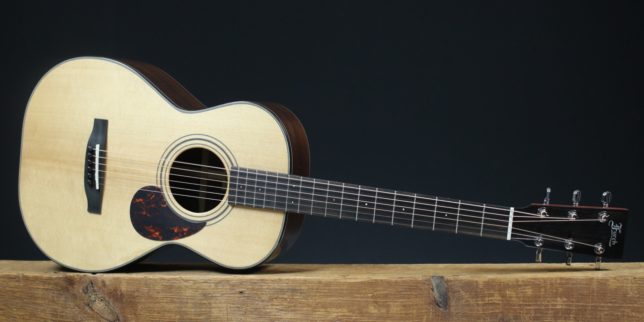 – Sitka Spruce Top, Indian Rosewood B&S, Honduran Mahogany Neck, Ebony Fingerboard & Bridge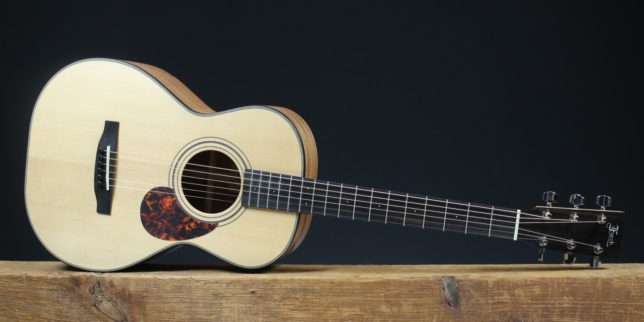 – Sitka Spruce Top, Sapele Mahogany B&S, Honduran Mahogany Neck, Ebony Fingerboard & Bridge, Open Pore Satin Finish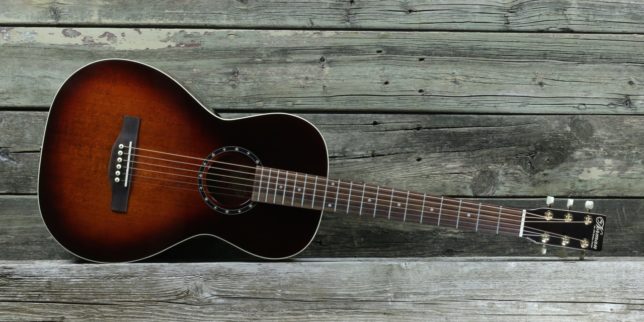 Norman ST40 Parlour Burnt Umber HG A/E
– Solid Cedar Top + B&S, Silverleaf Maple Neck, Rosewood Fingerboard & Bridge, Hi-Gloss Finish