Stonebridge FN23CR-C #49923
$3,199.00

Western Cedar Top
Indian Rosewood Back & Sides
Mahogany Neck
Ebony Fingerboard & Bridge
Cutaway
Categories: Stonebridge, Nylon String & Classical
Tags: acoustic guitar, cedar, cutaway, fn23cr-c, furch, furch guitar, nylon string, rosewood, Stonebridge, stonebridge guitar
Related Products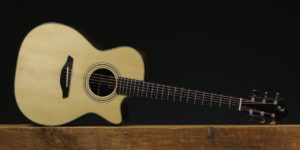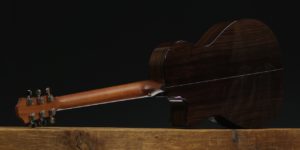 Furch OMS22SR-C #65821

Sitka Spruce Top
Indian Rosewood Back & Sides
Honduran Mahogany Neck
Ebony Fingerboard & Bridge
Short Scale
Cutaway
Includes Hiscox Hardshell Case
not rated
$

3,159.00
Add to cart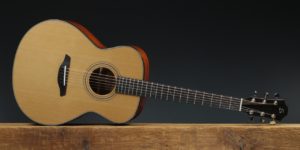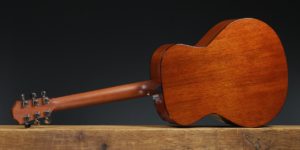 Stonebridge G22CM #65089

Western Cedar Top
Honduran Mahogany Back & Sides
Ebony Fingerboard
Hunduran Mahogany Neck
Includes Hiscox Hard Shell Case
not rated
$

2,439.00
Add to cart
Sold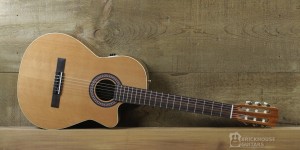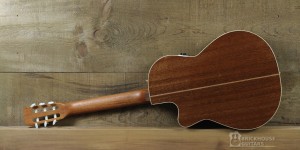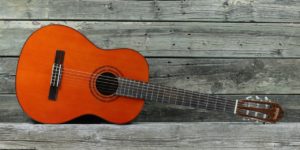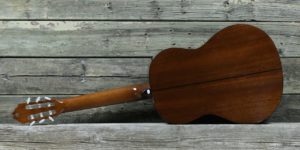 Washburn C5

Classical guitars are always a good choice for beginners as opposed to traditional steel-string guitars because the nylon strings are soft on the fingers which leads to longer practice time and the greater nut width allows more space between the strings to place one's fingers in the appropriate spots. This guitar felt very comparable to a much higher priced classical in terms of its playability, but it obviously lacks the volume and responsiveness of a guitar built with better quality woods and more attention to detail on the bracing. The important point is that this guitar is not going to derail one's technical development in any way, it feels great, no intonation issues whatsoever and overall sound quality was fairly decent.
Spruce top
Catalpa back & sides
Rosewood fingerboard & bridge
not rated
$

149.00
Add to cart
Sale!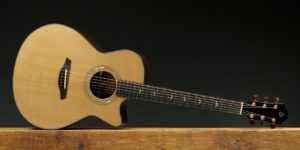 Stonebridge G23CR-C #65076

Western Cedar Top
Indian Rosewood Back & Sides
Honduran Mahogany Neck
Ebony Fingerboard & Bridge
Cutaway
Includes Hiscox Hardshell Case
Reduced Price (crack in the finish behind bridge)
not rated
$

3,099.00
Add to cart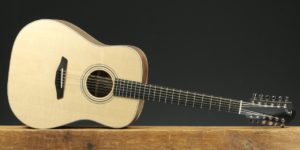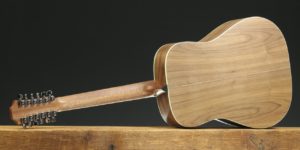 Furch D21SW-12 #67184

Alaskan Sitka Spruce Top
American Black Walnut Back & Sides
Honduran Mahogany Neck
12-string
Includes Hiscox Hard Shell Case
not rated
$

2,439.00
Add to cart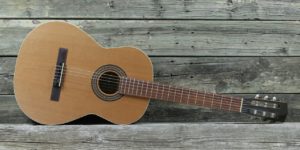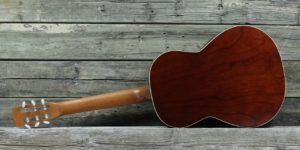 La Patrie Etude
This is a really solid instrument that is not lacking in playability or tone and has plenty of volume when needed. Anyone who is looking to begin classical study on guitar should look no further than the Etude as it is an extremely reliable, well-built guitar. It is balanced, dynamic and surprisingly rich in tone quality.
Top: Solid Cedar
Back & Sides: Wild Cherry
Fretboard and Bridge: Rosewood
Neck: Mahogany
not rated
$

359.00
Add to cart