As we head into the New Year, some of you may be wondering what new and exciting things are happening here at Brickhouse Guitars.  One of the cool things about our store is the very close relationship we have with Stonebridge Guitars International, the North American distributor of Furch Guitars. This means that we often get the latest editions of various models from the Furch factory in Czech Republic which have been updated or introduce new features. Effective immediately, all new guitars coming out of the factory are going to display the Furch logo at the top of the headstock. The Stonebridge upper headstock logo has been discontinued.  However, Stonebridge and Furch are going to be working together to produce guitars as part of an SGI Collection. These guitars will display the Furch logo on top and an "SGI" logo on the lower part of the headstock just above the nut. In addition, many of these guitars will feature aged or torrefied tops, cutting edge pickup systems, unique appointments, and exotic selections of tone woods. After being unveiled at NAMM in January 2017, the SGI Collection will be available exclusively through Stonebridge Guitars International and its dealers across North America. If you're like us and absolutely love these guitars, then you'll be very interested to see what's in store here throughout the year!
This D22TSR is one of the first members of the SGI Collection. It features a torrefied Sitka Spruce top, Indian Rosewood back & sides, with Ebony tuning buttons, and the new SGI logo on the headstock.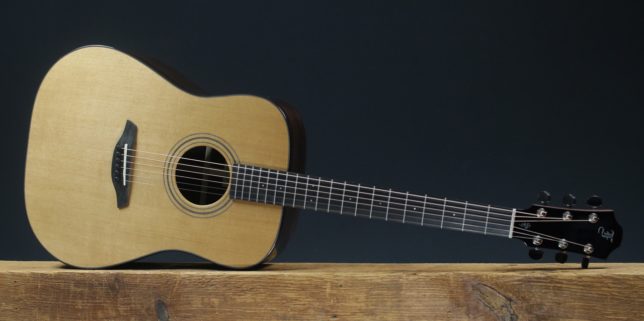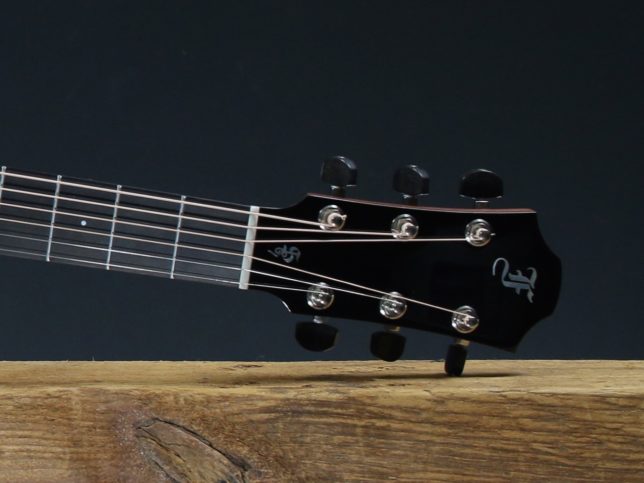 We will also be making available the "Little Jane" from Furch Guitars. This awesome new addition is quite likely the best sounding travel guitar you will ever encounter. With a scale length of 61.5 cm and a nut width of 45 mm, its roughly the same measurements as a 3/4 size guitar but with a full size nut width, string spacing and neck profile. It features a detachable neck that unhinges at the neck joint and slides inside the body through a hole in the upper shoulder. The headstock detaches at the nut and is placed inside a compartment in the case which is the size of a backpack. With the help of locking tuners to hold the strings in place, you'll be astonished to find the guitar perfectly in tune and ready to play when reassembled.  Its all solid wood, with Western Red Cedar for the top, African Mahogany back, sides & neck, and Ebony fingerboard. Overall, its a very well-built instrument with lovely tone, that packs a surprising punch and plays phenomenally.  Definitely worth a look if you're on the hunt for high-quality travel instrument.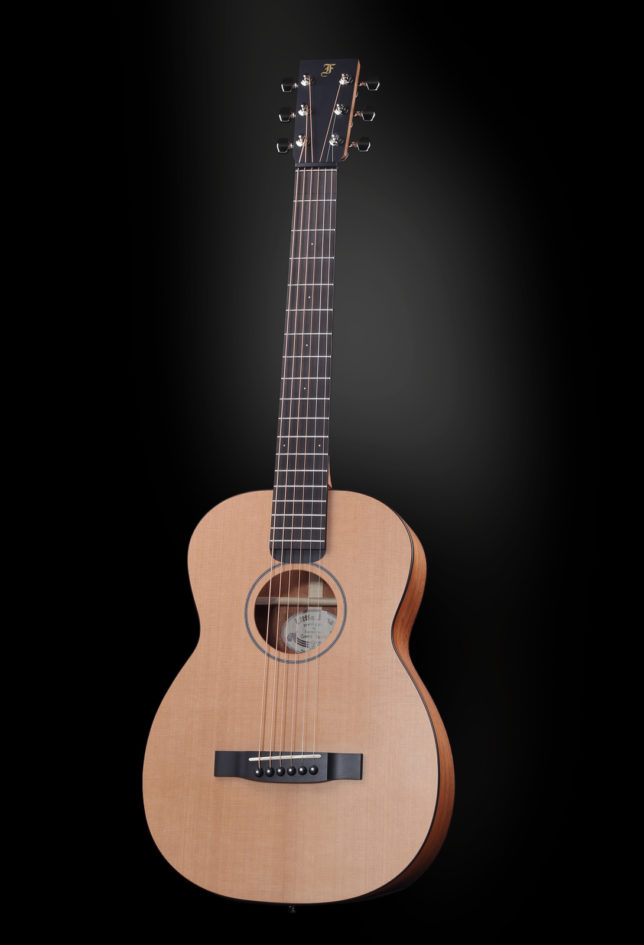 Brickhouse Guitars will continue to host and sponsor our monthly open mic at Smile Tiger Coffee Roasters in Kitchener on the first Friday of every month. This is an event thats been a lot of fun to put together and a great way to be involved with our musical community.  We're seeing a bigger and bigger turn out each time so its a no brainer for us to keep on going. The next events will be on January 6th, February 3rd and March 3rd at 7 p.m. Come on out, bring your instrument and share your music with us!
We're looking forward to another great year here at the store and hope that you're as excited as we are to see what's ahead.
Happy New Year to all!